What Cinzia has been doing lately …
21.10.2017
Guest speaker on leadership and power in organizations
Cinzia held a presentation on "Leadership and Power: New paradigms, new concepts" within the frame of a professional workshop organized by Vicario Consulting SA in Lausanne, Switzerland.
Here a short clip of the event
24.08.2017
Interview at Radio Svizzera Italiana (RSI), ReteDUE - Attualità Culturale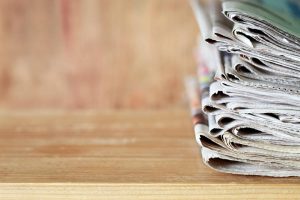 Il sistema giornalistico Svizzero: quale evoluzione?
Cinzia Dal Zotto refers at the radio about the evolution of the Swiss media system
28.04.2017
Publication of Special Issue of Journal of Media Business Studies
The special issue of the Journal of Media Business Studies on News Media Development and Sustainability in Africa, edited by Cinzia Dal Zotto and Johanna Mavhungu, has just been published online.
A first discussion between researchers and practitioners in the field around this topic took place at an international conference on media development and sustainability held at the University of Neuchâtel on 22–23 October 2015. The special issue draws on a selection of papers presented at the conference .
Guest editors' introduction to the special issue on news media development and sustainability in Africa
29.03.2017
Nouveau membre au Conseil du Public SWI swissinfo.ch et tvsvizzera.it
Berne (ots) – Le Comité de SWI swissinfo.ch a élu Cinzia Dal Zotto comme nouveau membre du Conseil du public. Madame Dal Zotto remplace Takemitsu Morikawa, qui déménage en Allemagne pour des raisons professionnelles.
Newsletter de l'Université de Neuchâtel
29.03.2017
Guest lecture on Globalisation, ICT and Media
Proud and delighted Cinzia Dal Zotto held a guest lecture at the University of Zürich on the interplay within globalisation, ICT and media. This lecture was part of the course "Globalisierung und Multinationale Unternehmen" by Prof. Andreas G. Scherer.
Globalisation, ICT and Media – lecture slides
16.03.2017
Best Paper Award
Paris – The paper entitled "Le Rôle du Leadership dans la Transformation Digitale : Le Cas du Secteur Pharmaceutique" co-authored by Cinzia Dal Zotto, Evegeniya Kolpakova and Alexiane Gerber won the best paper award at the Information and Communication Technologies in Organizations and Society (ICTO) Conference.
03.03.2017
New publication
Two papers by Cinzia Dal Zotto, Vittoria Sacco and Yoann Schenker, included in the book edited by Hans van Kranenburg "Innovation policies in the European news media industry" have finally been published:
Market structure and innovation policies in Switzerland
Market structure and innovation policies in Italy 
11.01.2017
Interview at Le Temps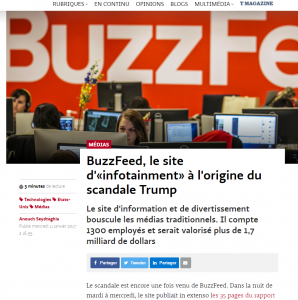 Cinzia Dal Zotto refers about Buzzfeed, the infotainment site "à l'origine du scandal Trump"
11.2016
Research project funded by the Swiss Network of International Studies
The project on "Telecommunications politics in authoritarian developing countries – Development, control and ownership in the African information and communications technology sector" , jointly conducted by Professor Tina Freyburg of the University of St. Gallen and Professor Cinzia Dal Zotto of the University of Neuchâtel, was awarded CHF 251'878.- for a two year period starting from November 1, 2016.