Cinzia Dal Zotto is professor of human resource management at the Faculty of Economics and Business at the University of Neuchâtel, Switzerland.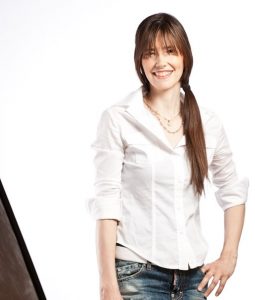 At the same university she previously held a professor position within the Academy of Journalism and Media, an institute she also directed between 2010 and 2012. Before that, from 2004 to 2008, she was assistant professor and research director at the Media Management and Transformation Centre at the Jönköping International Business School in Sweden. Cinzia received her PhD from the University of Regensburg in Germany in 2000. The subject of her thesis was the simultaneous development of organizational structure and human resources within firms. Thanks to a post-doctoral scholarship funded by the German Ministry of Education Cinzia continued to stay at the University of Regensburg until 2003, with a break of 6 months that she spent as visiting scholar at UC Berkeley. Her research at that time dealt with new ventures' growth in the media sector.
With often a special focus on the media industry, Dal Zotto published five books, various book chapters and papers in the fields of human resource management, organizational behavior, and strategy. She has been teaching at various universities around the world, in particular at the universities of Regensburg and Passau in Germany, at the University of Westminster in London, Trento and Bolzano in Italy, as well as at the ESC Toulouse in France. She further held seminars for the Joint Research Centre in Ispra, Italy, at Tsinghua University in Beijing, China, at the University of Johannesburg and at the Mudra Institute of Communications, Ahmedabad, India.
Cinzia Dal Zotto is also consultant and trainer in the areas of human resource management and organizational development.
"Battle's not over, even when it's won" (7 seconds)